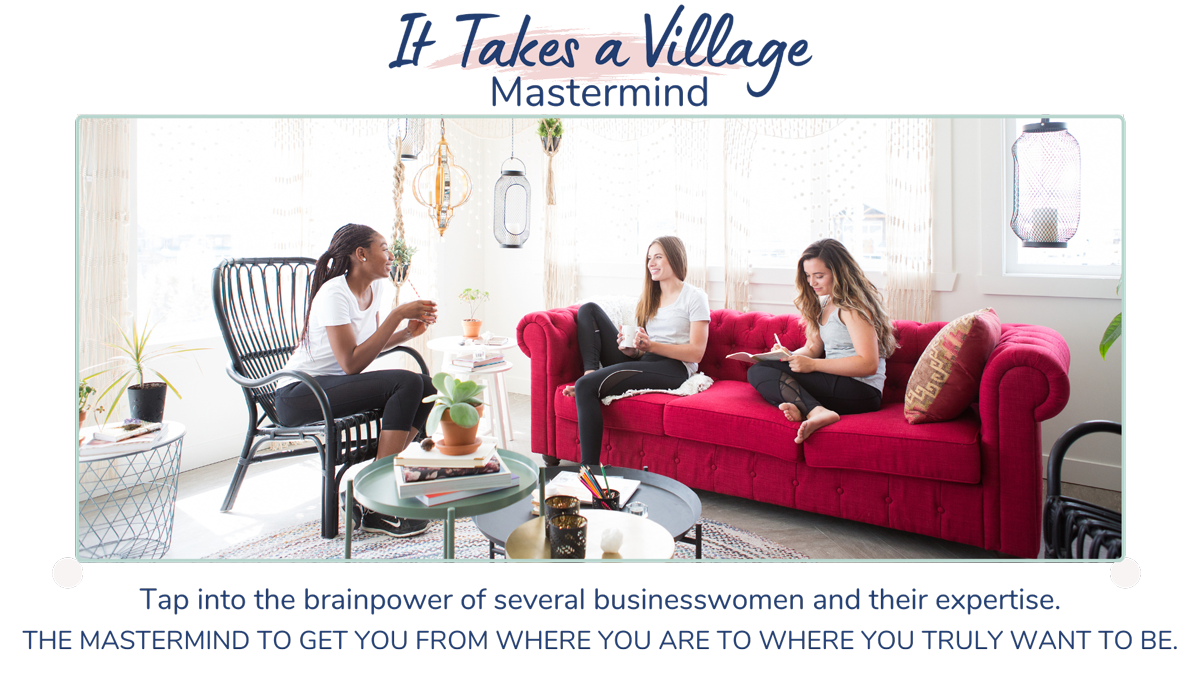 This is the passion project of Tech Savvy Business Coach, Kelly L. Gabel and Business Coach and Mentor Joelene Mills, who have partnered up to create a premium mastermind for mission-driven, service-based women entrepreneurs who are ready and willing to put in the work it takes to reach the next level!
It Takes a Village Solopreneur Mastermind is 12-Weeks of Comprehensive Sessions that focus on the seasons of your business, during the seasons of the year.
We'd love for you to join us and tap into the brainpower of several businesswomen and their expertise, so you never get stuck again!
You started your business because you believed in your vision and knew you would make a difference to your customers, your family, and yourself. Fully empowered, you were determined to do whatever it took to make an impact and ensure your business was a success. Since then, you have worked late nights, earned a LOT of sweat equity, and cried a lot more tears than you ever thought possible.
Now, you're 1-2 years into your business and you still haven't been able to leave the 9-5. The dream to change the world and support your family with a 20-hour workweek seems more like a fantasy than a possibility and you are not sure how much longer you can burn the candle at both ends…don't worry, you are NOT alone.